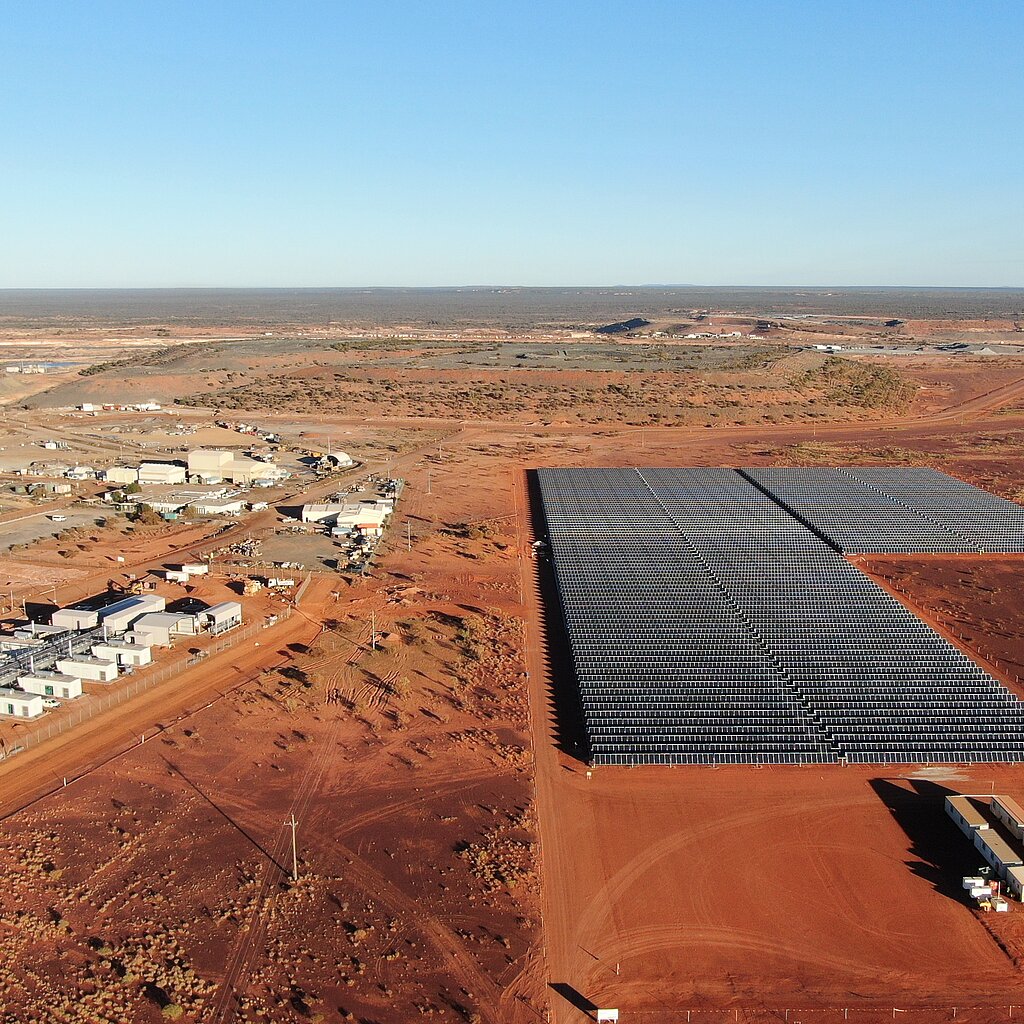 Solar hybrid power plant Agnew Gold Mine
In 2019 an agreement was signed with Energy Developments Pty Ltd (EDL) to deliver a hybrid solar solution at the Gold Fields Agnew Gold Mine project in the Eastern Goldfields region of Western Australia.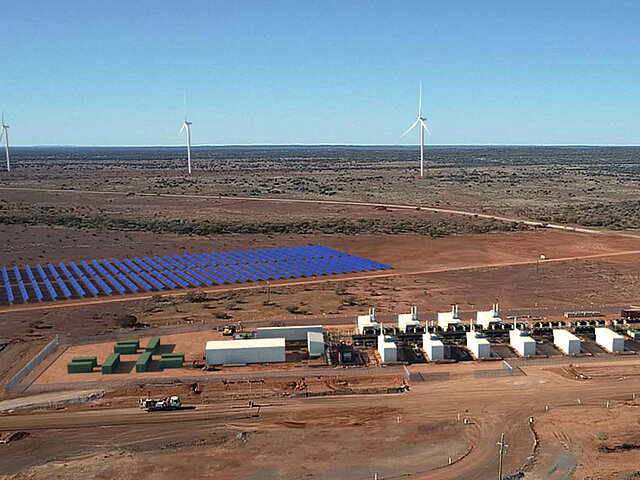 The project consists of a 4 MW Single Axis Tracking PV installation together with cloud forecasting and an advanced microgrid control system to enable integration with the mine off-grid network. Together with the thermal power station, being provided by EDL, the project supplys reliable electricity to the critical and non-critical loads of the mine site.
JUWI is pleased to be working with EDL as one of the largest off grid Independent Power Providers in Australia to deliver and integrate another landmark renewable energy system on a mine site in Western Australia.
As a leading global producer of sustainable distributed energy, EDL is pleased to be supporting Gold Fields' Agnew Gold Mine through the development of a fully integrated hybrid energy solution that will improve reliability, reduce operating costs and reduce environmental impact.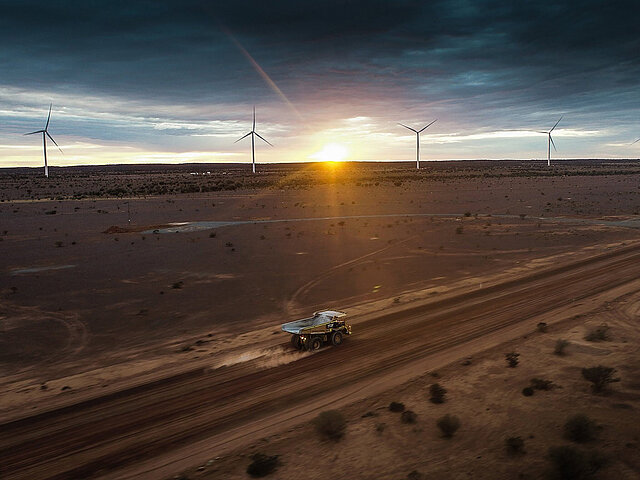 This project is a great example of how to implement renewables into an existing minesite.
During their work, the team was challenged with taking an operating minesite off its existing grid connection and replacing it with a full hybrid solution. A staged, gradual approach was undertaken, and the results speak for themselves. Degrussa and Agnew will continue to be the benchmark of how renewables can be delivered on operating mine sites.