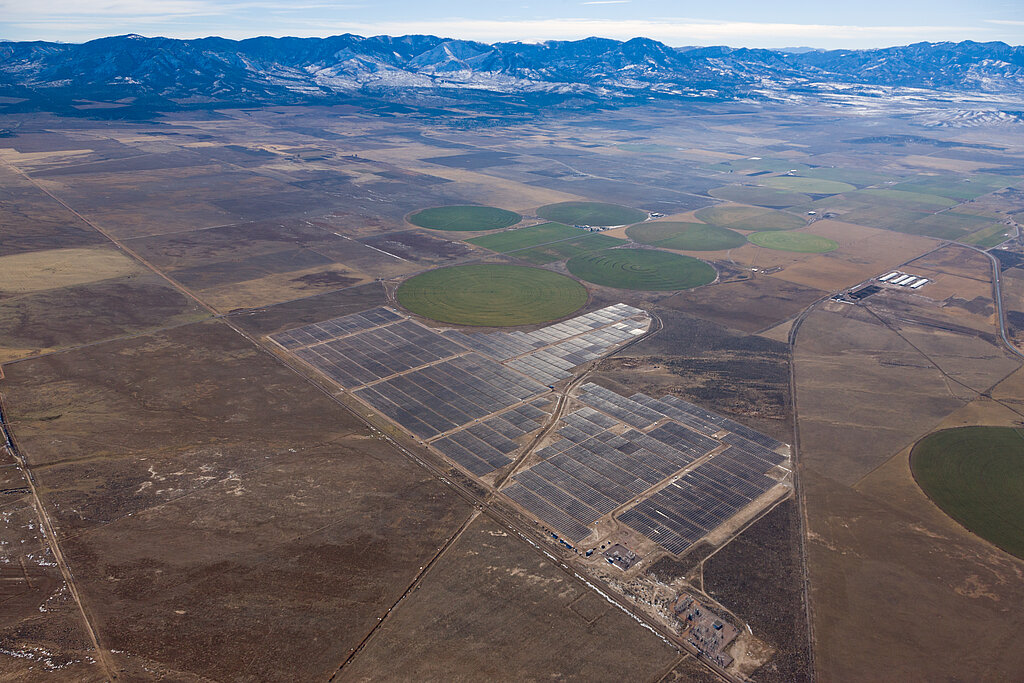 The Americas region
In the dynamic and rapidly evolving landscape of solar energy generation, juwi Inc. is your answer in North America.
JUWI offers a wealth of experience and expertise as a global market leader in the utility-scale solar industry and provides realistic and cost-effective solutions for solar power projects. As a single-source developer, EPC contractor and operator, JUWI provides the complete lifecycle of services for our clients – from planning to implementation to operations. At JUWI, we take pride in our ability to work diligently on projects that are on time and on budget and which satisfy all stakeholders.
Since the first solar project in the US in 2009, JUWI has completed 25 projects with a total capacity of more than 500 megawatts (DC). The project pipeline is well filled, thanks to, among others, various project plans in the federal state of Colorado, with the JUWI subsidiary in Boulder. Until the end of 2023 JUWI Inc. will construct four large solar power plants for the US electricity supplier Tri State Generation and Transmission, a merger between several regional energy suppliers. Both companies agreed on the construction of the 100 MW solar park Spanish Peaks – also in the US federal state of Colorado, about a year ago. With this project the climate-friendly power plants, which JUWI is developing for Tri State Generation and Transmission, therefore, amount to a total capacity of 500 megawatts.
JUWI Inc. and the electricity supplier Colorado Springs Utilities have, furthermore, signed a power purchase agreement for a 175 MW solar project in combination with a 25 MW battery storage system. Upon completion, the battery storage system will be one of the largest of its kind in the US federal state of Colorado. The Pike solar and storage project is situated in El Paso county in Colorado. The project realization is scheduled for the year 2023.
Further topics
These topics could also be of interest to you.