JUWI in India
Your specialist for repowering and the operation and maintenance of free-field, off-grid and roof-top solar power plants.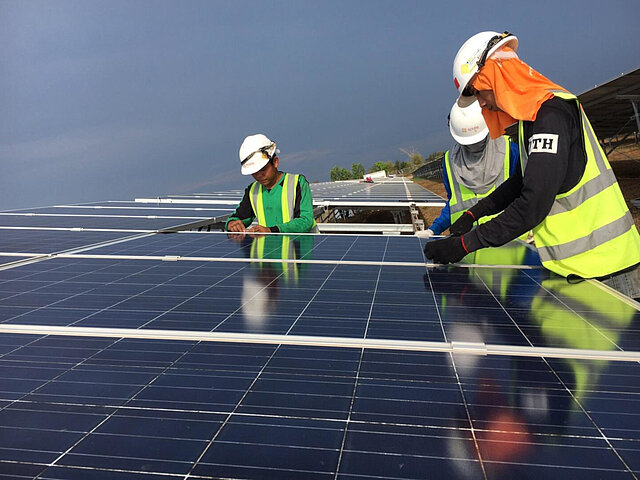 Energizing sustainability
JUWI India is headquartered in Bengaluru and active since 2010. We specialize in solar power, offering O&M services and repowering of solar power plants aswell as engineering services for PV power plants.
To date, JUWI India Renewable Energies Pvt. Ltd has commissioned solar projects with a capacity of 345 MWp in free field projects, 10 MWp in car ports and 1.155 MWp in roof top solar projects. Since 2011, JUWI India professionally manages a total solar capacity of more than 1 GW providing maintenance, monitoring and reporting services for solar power plants. To name just a few of our references in India: Our technical operations team manages solar parks with a capacity of 135 MWp in Karnataka, 130 MWp in Telangana , 67 MWp in Maharashtra and 50 MWp in Gujarat.
Our services
Your solar farm is in best hands with us.
O&M for solar power plants
At JUWI, your solar farm is in the best hands. We competently provide support along the entire life cycle of the solar plant. To ensure that your plant generates energy profitably, reliably and cost-effectively, we provide high availabilities with our services. We ensure compliance with technical, legal and licensing requirements and operate your assets in a transparent work mode.
O&M for Battery Energy Storage Systems (BESS)
The professional maintenance of a Battery Energy Storage System (BESS) is essential to ensure its reliable and efficient operation over time. The specific maintenance requirements are subject to the manufacturer guidelines and the type of battery.
Our services (based on the maintenance requirements) include:
Regular visual inspections
Temperature and environmental monitoring
Battery State of Charge (SoC)
Voltage and capacity testing
Cleaning and preventative maintenance
Software and control system updates
Safety checks
Performance verification checks/ testing
Emergency response planning
Repowering services
With our technical expertise, we offer a range of professional repowering services to ensure you receive the maximum yield from your solar power plant.
Our services include:
Module replacement
Inverter replacement/ upgrades
Mounting structure repair & replacement
Electrical system upgrades
Monitoring system installation/ upgrades
Recommissioning
Component recycling/ disposal
Performance testing and verification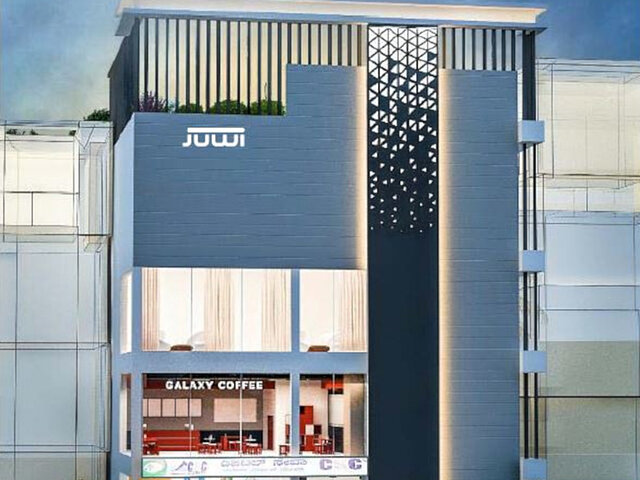 Your contact details for India
We look forward to hearing from you.
juwi India Renewable Energies Pvt Ltd
Yashika, No.2, 3rd Floor, K V Jayaram Road,
MCHS Layout, Jakkur, Bengaluru - 560064
Karnataka, India
P +91 80 29535093