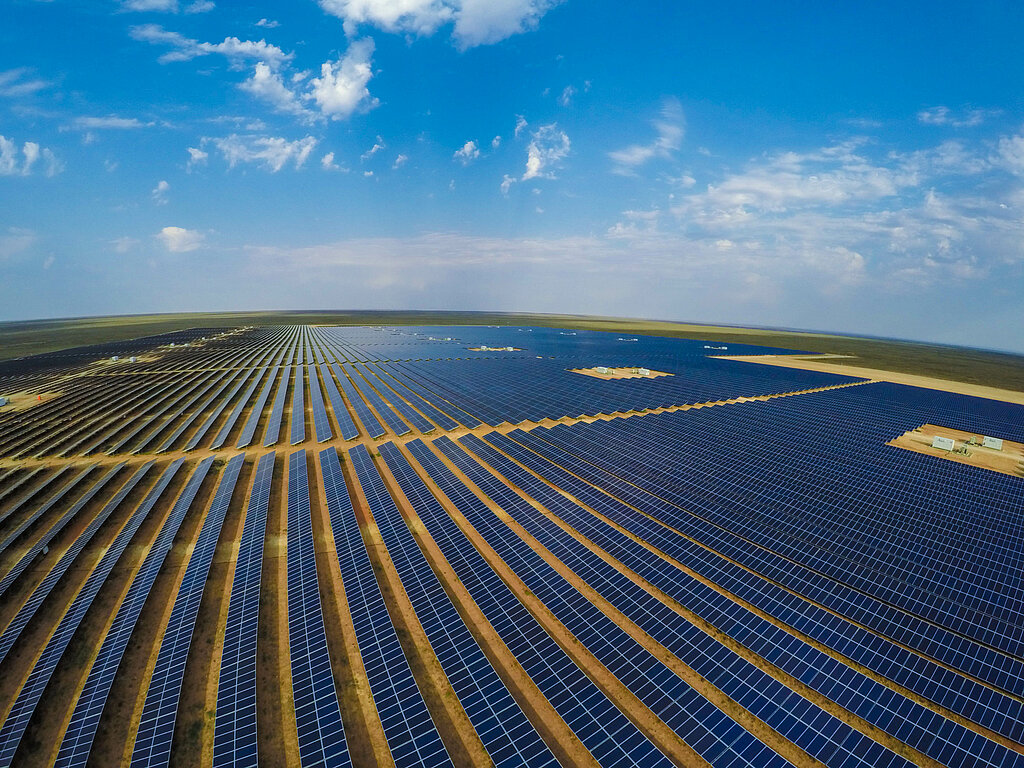 JUWI in South Africa
Renewable energy solutions that power industries and empower people, all while protecting the earth.
Our Services
We help Independent Power Producers (IPPs) as well as Commercial and Industrial clients bring their wind, solar and hybrid projects to life.
Project Development
We develop Wind, Solar PV, and Hybrid power plants.
Our Project Development scope covers the vast majority of tasks that need to take place before a power plant can enter the construction phase, including:
Site identification and screening studies
Landowner negotiations
Resource measurement campaign
Technical development and permitting
Investor selection and tender submission
Final pre-construction development

Since 2011 we have developed over 800 MW of Wind and 1,500 MW of Solar PV Projects to "Ready-To-Bid" status with many more megawatts on-route. Furthermore, several of the projects we have developed are in construction or successful operation. These are a testament to JUWI's commitment to delivering high-quality renewable energy solutions.
Watch the video
Engineering, Procurement and Construction
We offer Engineering, Procurement and Construction (EPC) services for Solar and Hybrid power plants.
Our EPC team takes care of everything from designing the power plant to procuring components and services, as well as overseeing the construction phase and infrastructure development.
Our skilled engineers tailor each power plant to match the specific on-site conditions. We ensure the use of top-quality components and provide expert assistance in financing.
Operations and Maintenance
We provide O&M for Solar and Hybrid power plants.
Our team ensures plants remain in peak performance through constant monitoring, preventative maintenance, and timely repairs when needed.
This includes:
• Site specific programmed shutdown and maintenance
• Preventive maintenance
• Corrective maintenance
• Predictive maintenance
• Spares management
• Specialized equipment and services (Aerial)
• Thermographic Inspections
• IV Curve and EL Testing
• Online Monitoring – SCADA
• Back-up by local, on-site monitoring
• Utilizing existing remote monitoring system
• Performance Analysis and Trends Identification
High-quality, reliability and customer satisfaction are the pillars of our actions. Our unique Management System and its ISO 9001 certifications strengthen our customer´s confidence in our processes.
Driving Economic Development
At JUWI, we believe in a just energy transition that prioritizes local economic development and job creation. We're committed to helping communities and driving sustainable growth through renewable energy.
To date we've ensured:
Over 70% of our workforce during the construction phase comes from local communities.

More than 80% of our project site employees are previously disadvantaged individuals.

Over 4,013 work opportunities have been created for South African citizens.

Approximately 30% of contracting opportunities are reserved for Qualifying Small Enterprises during the Operations and Maintenance phase.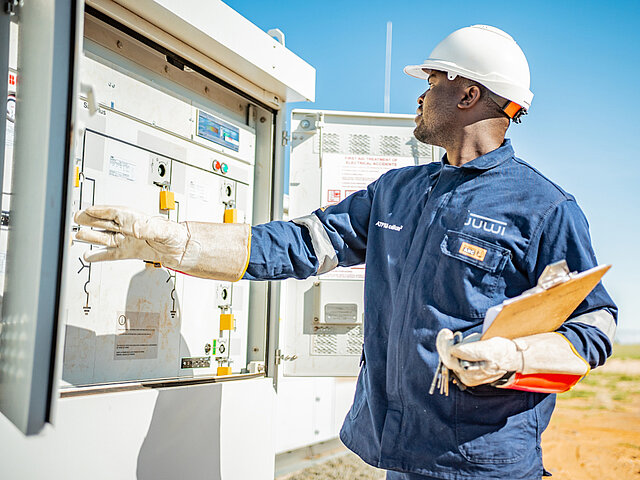 Your contact details for South Africa
We look forward to hearing from you.
JUWI Renewable Energies (Pty) Ltd
20th Floor · The Halyard · 4 Christiaan Barnard Street
Foreshore · Cape Town · 8001
South Africa
P +27 21 831 6100
E info@juwi.co.za