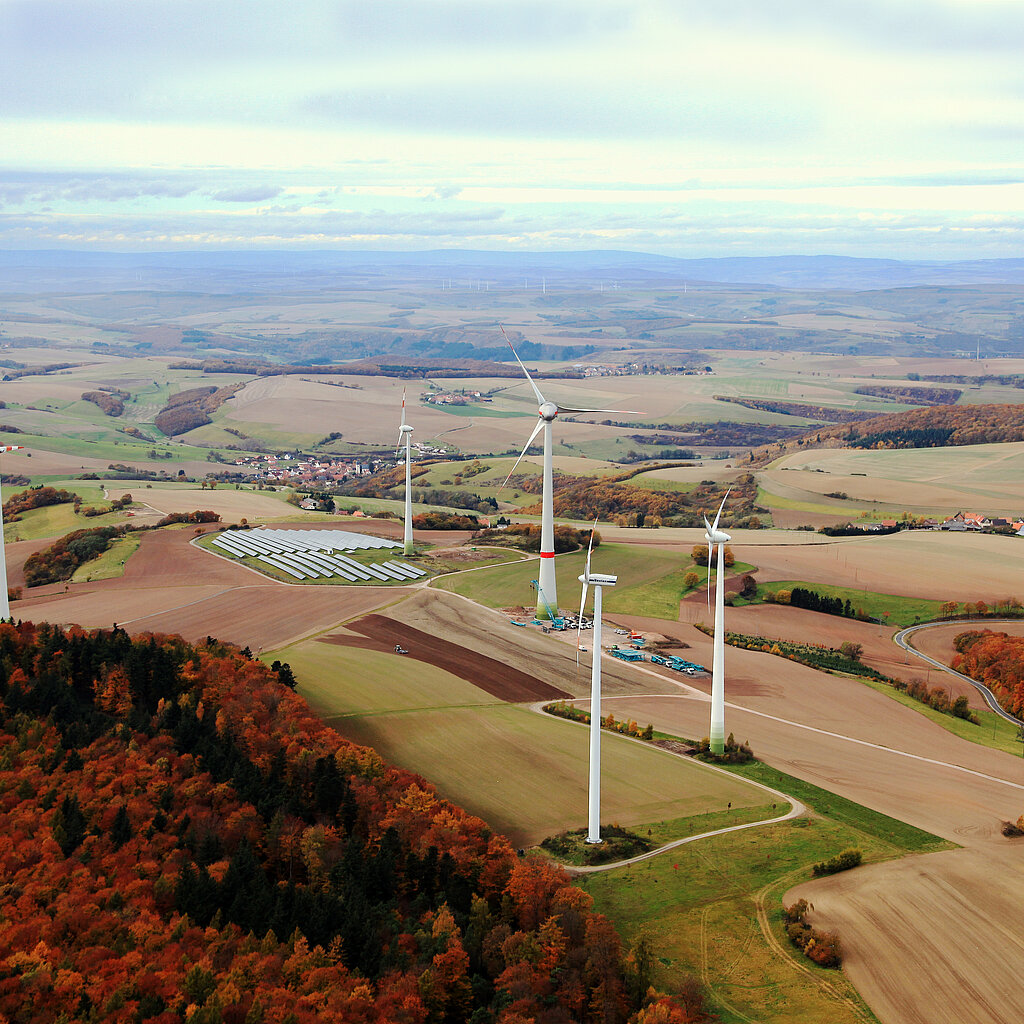 Wind farm Schneeberger Hof
The most high-performing onshore plant.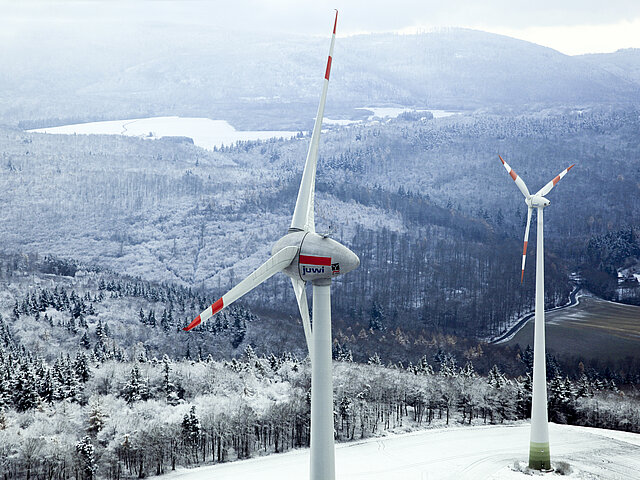 The project
The Schneeberger Hof project in the northern Palatinate has a special feature. One of the five wind turbines became part of a repowering project in 2010. At that time, JUWI erected the Enercon E-126, one of the world's most high-performing turbines, for the first time at an onshore site. The predecessor model – an E-66 installed in the mid-1990s – was dismantled for this purpose. This enabled the capacity of this wind turbine alone to be increased from 1.5 to 7.5 megawatts. The electricity yield was increased sixfold by the replacement.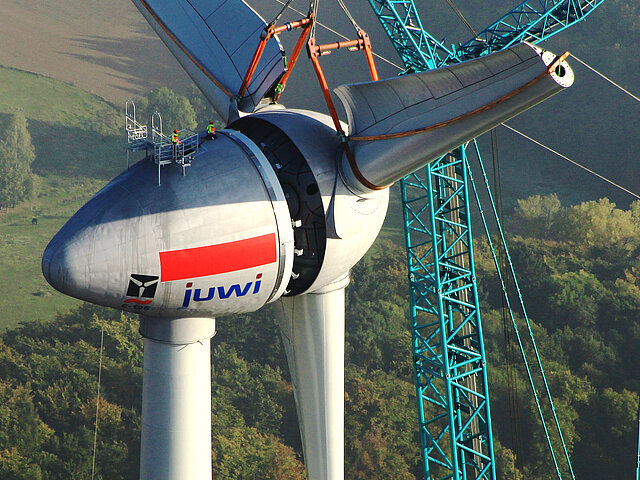 Efficiency through repowering
There are many good reasons for implementing repowering projects like this one. For example, the same or even higher electricity yields can be generated at the same location with fewer turbines. With more high-performing turbines and more modern technology, grid integration and flexibility of turbine control can be improved and wind potential can be used more efficiently. The dismantling of individual turbines and the rearrangement with slowly rotating turbines also soothes the landscape. Overall, therefore, repowering projects lead to greater acceptance, more climate protection and improved value creation. Everyone can benefit from this.