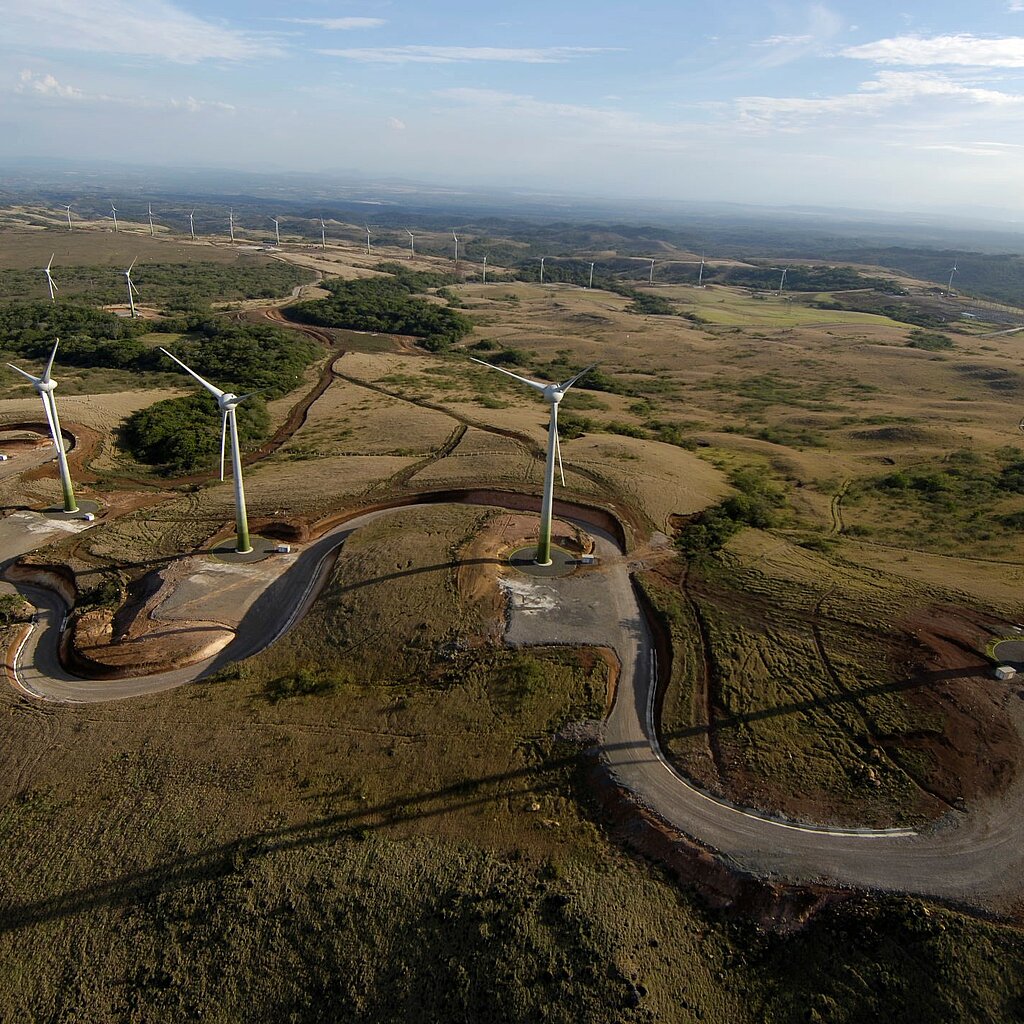 Wind farm Guanacaste
In cooperation with our project partners from Europe and America, we began the construction of the largest wind farm in Central America at the beginning of 2008.
The project
The "Guanacaste" wind farm consists of 55 wind turbines and has an installed capacity of 49.5 megawatts. The turbine supplier was Aurich-based wind power company Enercon, which shipped 55 E-44 turbines (900 kilowatts (kW) each) across the Atlantic. The complete wind farm was commissioned at the end of 2009.
Find out more in our project video