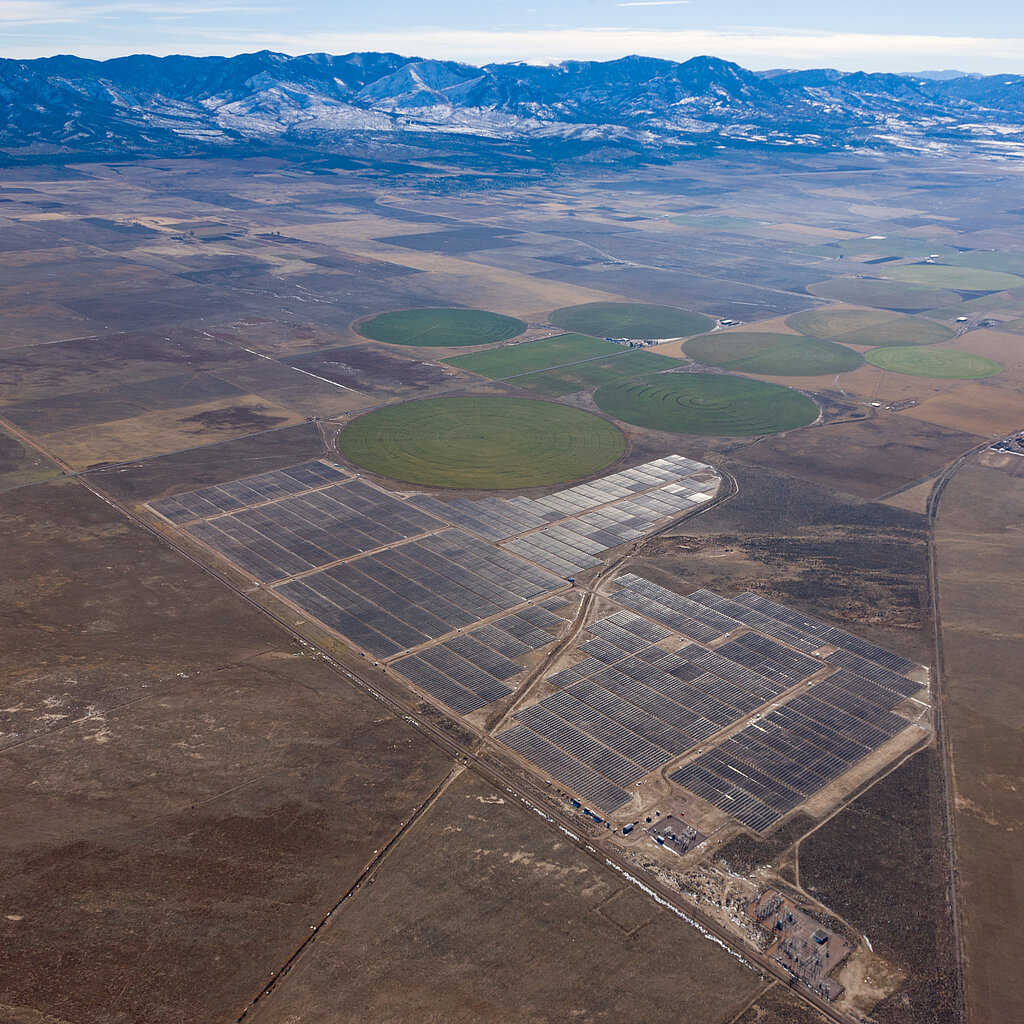 PV power plant Pavant
The largest JUWI solar park in the USA.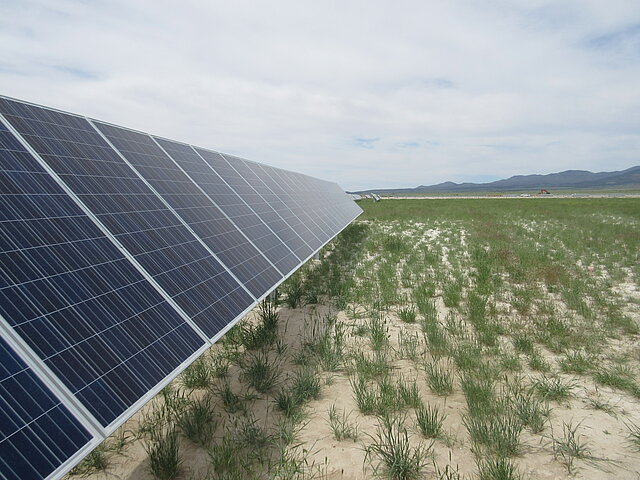 The Project
The largest solar park built by JUWI in the United States to date is located in the sparsely populated expanses of Utah. Halfway between Salt Lake City and Las Vegas, more than 480,000 photovoltaic panels capture the sunlight. The solar park, which consists of a total of three individual projects, has a capacity of around 151 megawatts and was last expanded in 2016. Built for the energy company Dominion, the solar power plant generates more than 300 million kilowatt hours of clean energy every year.
Utah is a state with the best conditions for renewable energy. I'm fascinated by the beauty of the landscape and I'm happy that our projects can also contribute to the region's economic growth. Many of the workers come from here, it makes them proud to work on their solar park.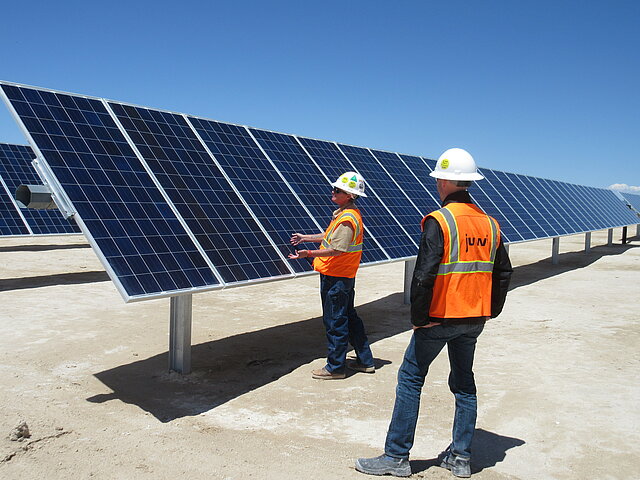 Solar Energy International with JUWI
The United States is experiencing a boom in renewable energy, with the expansion of solar power becoming increasingly popular. This is mainly due to the large free-field systems, which produce electricity particularly cheaply. The development and construction of these large solar power plants is one of our core competencies. JUWI has now built solar parks in 13 US states, and no other project developer is as broadly positioned across the country as JUWI Inc.