PV power plant Kozani
The largest bifacial solar power plant in Europe at its time.
The Project
Europe's largest bifacial solar power plant is located in the hilly landscape near the western Macedonian capital of Kozani in northern Greece. The facility consists of 18 project sites and covers a total area of 4,500 hectares. Half a million bifacial solar panels generate 320 million kilowatt hours of clean electricity annually, succient to supply more than 75,000 homes. The solar power plant also prevents the emission of 300,000 tons of CO2 per year.
The Kozani project is the biggest success in the field of renewable energy in Greece.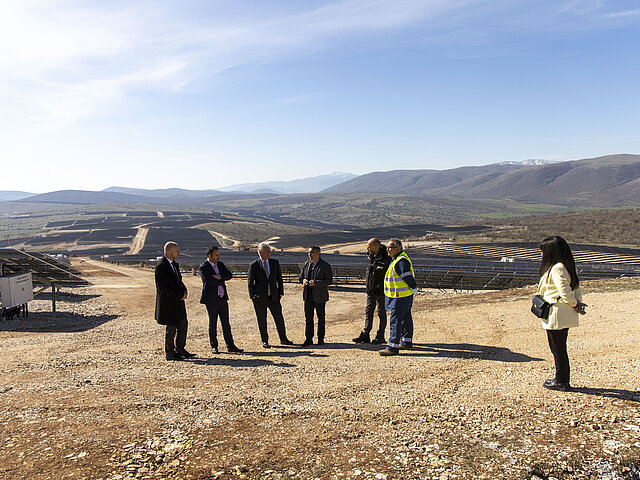 A milestone for renewable energy in Greece
The Kozani solar park was built within just 18 months – despite restrictions caused by Corona. Since April 2022, it stands for the transformation of the coal region of western Macedonia towards renewable energy sources. Takis Sarris, Managing Director of the JUWI subsidiary JUWI Hellas S.A., even sees the project as the beginning of the end of the coal era in the region. Finally, the project impressively demonstrates the efficiency of regenerative energies.